Each species of bird has different needs for nesting, there are therefore different types of nest-boxes. There are hole-shaped entry models for those species that nest in cavities, and open models for those that seek shelter without using hollows.
Here are the two main types:
Hole-shaped entry
Used by: great tit, blue tit, house sparrow, common starling, great spotted woodpecker, wood nuthatch, wryneck, common redstart, wren.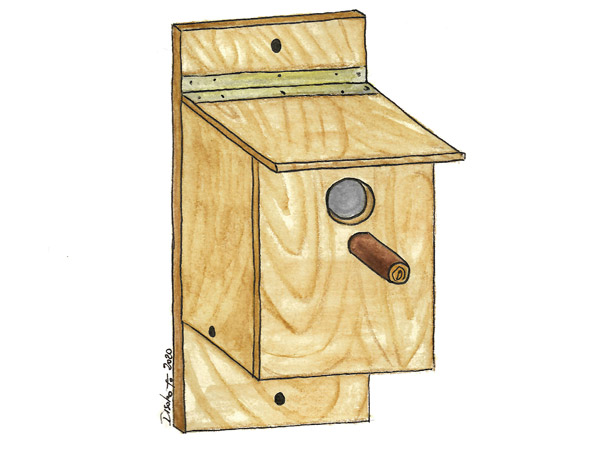 Open
Used by: robin, white wagtail, wren, common blackbird.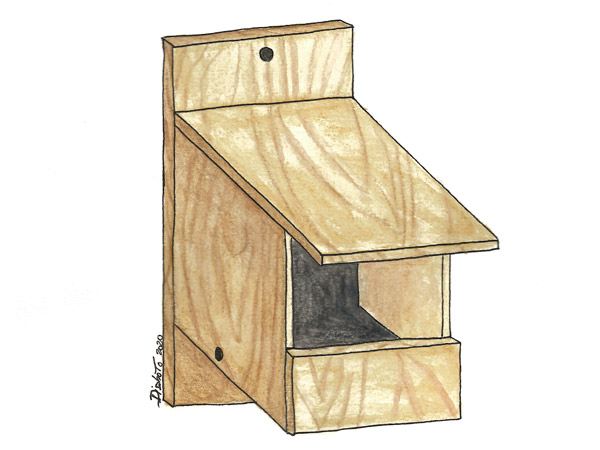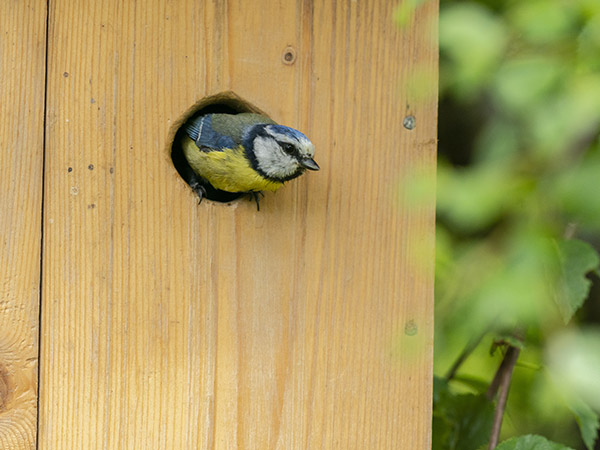 There are species that you might see while they flutter in your wild garden, although they will not nidify in the nest boxes: common chaffinch, greenfinch, collared dove, blackcap, goldfinch, jay, magpie.
Needed materials
● Pieces of wood (poplar plywood of size shown below, ply about 2 cm)
● Sandpaper
● Hammer and nails (wide head)
● Screwdriver and screw
● 2 wall plugs to fix the nest box to the tree
● 2 stainless brackets
The following is a universal assembly plan for the shelter with an entry hole, whose dimensions allow to attract more species.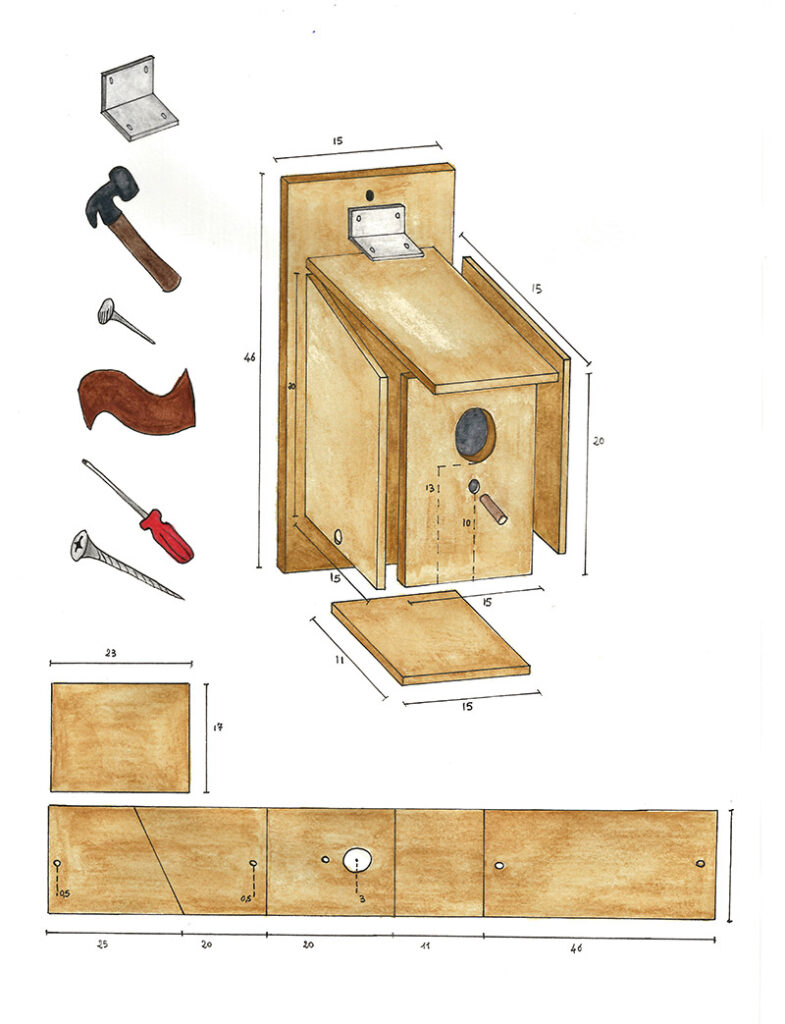 Instructions
Make a hole 3 cm in diameter on the front piece of the shelter. Remember that the hole must be at a height of about 18 cm from the lower side of the piece.
Rub all the pieces with sandpaper, to remove any splinters that could hurt you.
Put together the different elements, following the shown scheme.
Do not fix the roof with nails, but apply the hinge between the roof and the back of the shelter using screws (see the scheme). This will allow you to lift the roof and check the nest-box (see below "useful information").
It is recommended to make some holes on the bottom, to allow the leakage of water that could enter in case of heavy rain.
Fix a stick just below the entrance to serve as a perch.
To protect the nest box from the weather and to lengthen its life, treat it with water-based brown woodstain.
Apply the hooks to the centre of the nest box (one at the top and one at the bottom), and fix it on a tree.
Useful information:
Place the nest-house from mid-winter to early spring, before the beginning of the nesting season, in sites protected from strong winds and rain.
Monitor the nest box from a safe distance that does not make access to adult birds difficult. If they're scared, they might not get into, until they see someone nearby.
Remove the nest boxes no longer utilized.
Clean it in September-October, in order to keep it brushed until the following spring, for a new nidification.