Assign a part of the lawn to the spontaneous growth of the herbaceous species, and sow some autochthonous flowering species that attract pollinating insects in the other. Proceed in this way:
Choose a sunny portion of the garden.
Remove, in early spring, the grass already existing and scratch the soil with a rake.
Spread the seeds and then cover them with loam.
Water slightly.
Needed equipment
Gloves
Wheelbarrow
Garden hoes
Garden rakes
Spades
Shovels
Watering cans or hose for irrigation
Seeds of native flowering varieties
Pollinators attracting species to be planted
Vervain
Dame's Violet
Veronica
Mullein
New York aster
Calendula
Some of the spontaneous herbaceous species to be observed
Clovers (Trefoils)
Common dandelion
Nettle
Papaver
Cornflower
Forget-me-nots
Fennel
Carrot
Oxeye daisy
Carduus
Goldenrod
Viola
Buttercup
Hypericum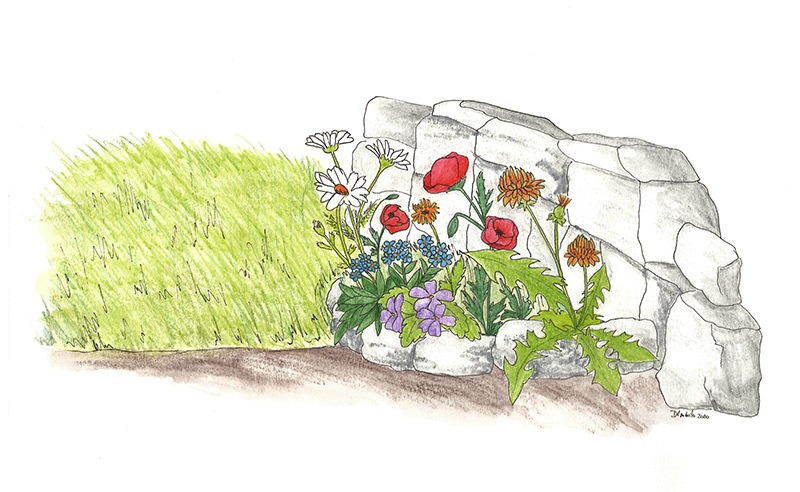 Maintenance
Native plants require much less maintenance than the turf of an English lawn. The lawn will need a small cut (height 5-10 cm), to be done between August and September, or anyway when the plants will no longer be blooming